LEGOLAND Castle Hotel
Fri 8th September 2017
Company News, Industry News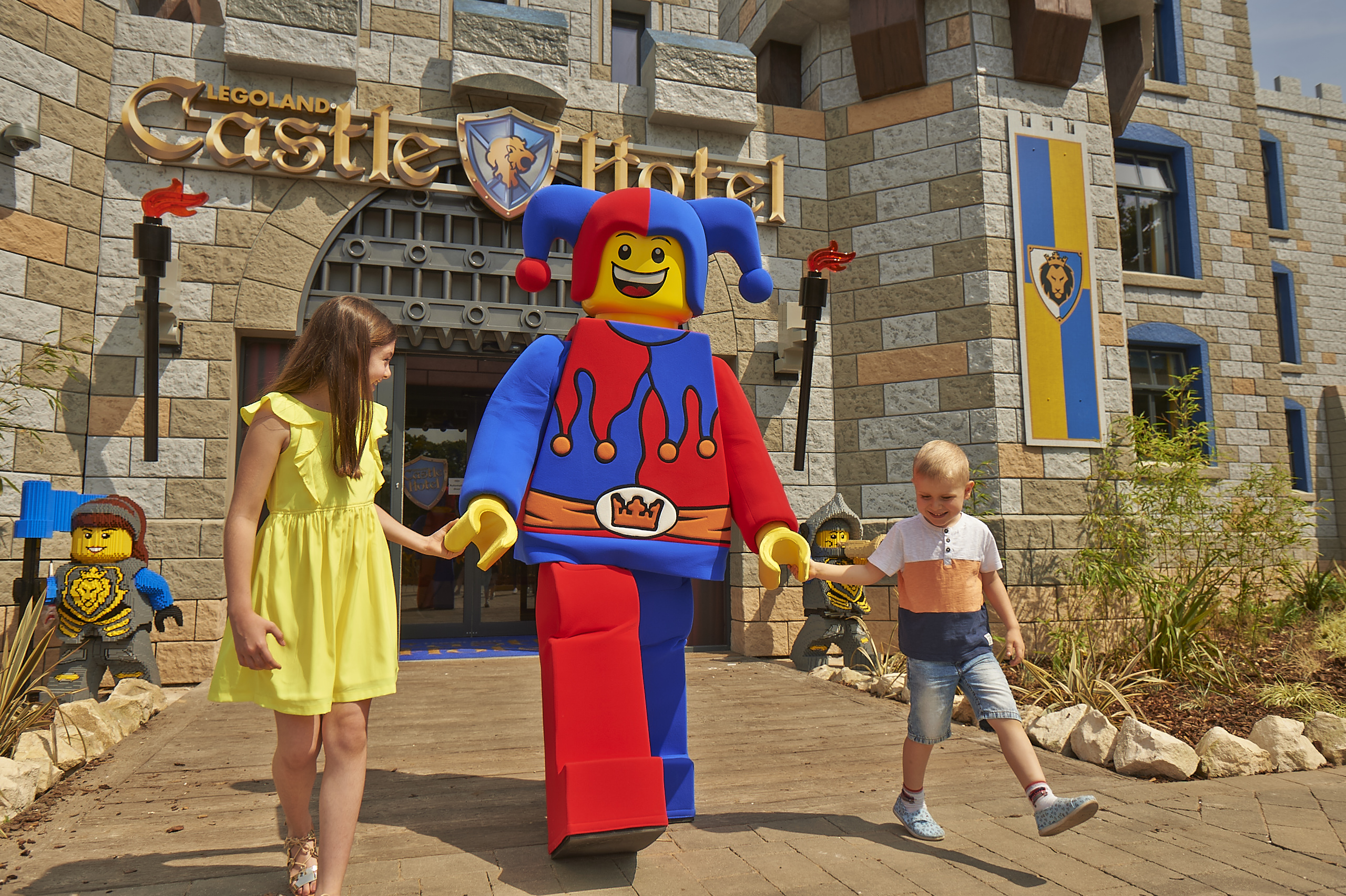 Situated on the edge of The LEGOLAND® Windsor Resort lies the brand new LEGOLAND Castle Hotel, boasting over 657 LEGO® models and with an estimated total of up to 2.1 million LEGO bricks! Guests entering the hotel will gaze upon a spectacular wizard model in the main lobby space and later discover the sleeping dragon in the restaurant area made completely out of LEGO bricks – with so many magical treasures and tales to explore within, guests will certainly have their own stories to tell when it's time to leave the castle.
As part of the new 2017 offering – Scruffy Dog were tasked with the production and installation of the new themed hotel. Scruffy Dog created fascinating themed assets for the hotel such as a chandelier for the restaurant, bookcases and throne for the lob-by. Other elements included incredible headboards, spell books for the bedrooms and also a variety of banners, signage, flags and much more.
Approaching the hotel guests will see LEGO Knights bearing trumpets and flags; guarding the huge drawbridge entrance. LEGO styled flames illuminate the old brick walls and create a sense a true sense of magic.
The hotel brings to life an enchanted world of knights, princesses, wizards, jesters and dragons. Inside the hotel, guests can expect to find incredible LEGO models and vibrant theming installations, each piece adding to the magic of the Castle for all the family to enjoy.
The LEGOLAND Windsor Castle Resort is truly a sight to behold, with an array of activities within the LEGOLAND park, this is a great holiday getaway for all the family to enjoy.
For further information please contact Scruffy Dog's Marketing Team on 0800 211 8604 or info@legacy.scruffydogltd.com