Rising income and an evolving lifestyle have contributed greatly to the growth of the amusement and theme park industry in India. Studies show that the industry is going to continue to grow at an astonishing rate thanks to investments from global leaders who see vast potential in the region. But what exactly will this look like?
In this article, SDC's Regional Business Development Director – SEA & India, Ayush Ranjan discusses the growth and future of India's entertainment market and the challenges that are affecting the industry. Ayush is a trained landscape architect and an accomplished business development representative who has worked on multiple entertainment destination projects including theme parks, water parks, and FEC's in South Asia, including India and Bangladesh. Prior to joining Scruffy Dog, Ayush was working with Ernst & Young in India, where he managed the tourism master plan for a 300 ha. EcoTourism Hub in India. Prior to that, Ayush worked at experience design company Forrec as regional director. Here's what he had to say on India's future of entertainment…
How is the family entertainment market in India, compared to ten years ago?
AR: The amusement and theme park industry in India is relatively new when compared to its origin in the USA & Europe. This industry found its roots in India during the mid and late 1980s. The leisure industry mainly consists of amusement parks, malls, family entertainment centres (FECs), and multiplexes. The present consumer base is estimated to be around 30 million people. During the last decade, domestic tourism had grown 14% on average and is currently estimated at 527-million. Out of this, the amusement park industry generated a footfall of only 15-million during 2018. The current market for leisure is estimated to cross 1 billion USD in the next few years.

Facts on Indian Amusement Park Industry:
Currently for a population of 1.3 billion in the country, there are only 120 amusement parks and around 200 FECs in the country, with this number expected to grow to 400 in the next couple of years. Amusement parks contribute nearly 40% of the total leisure industry turnover. This indicates that the growth potential of Indian amusement and theme park industry is substantial.
Recent market survey research shows that this industry in India is growing at a rapid pace and over 120 amusement parks and water parks are currently in operation in India. Out of them only 15% can be classified in the "large parks" category, 30% as medium size parks and 55% are small size local parks.
It is estimated that the total capital investment made in the amusement and theme park industry in India till date, is more than INR 40 billion (excluding investment on land). The estimated annual revenue generated by this industry is approximately INR 25 billion, at present, which is expected to grow to almost three times by the year 2025 at a CAGR of over 11%.
Where do you see growth, any areas?
AR: I see growth in the following areas…
Global, domestic and international tourists comprise more than 50% of the total footfall at popular amusement parks. We can, therefore, expect that there would be manifold increase in footfall in amusement parks in India as the large parks in India are gradually converting themselves to larger destination parks with additional investments following the footsteps of large global parks.
Global leaders in entertainment parks and attractions like Universal Studios, Disney, Six Flags, Merlin and Ripley Entertainment are mulling over investments of billions of dollars in India, considering the vast potential in this region.
Private equity funds are also aggressively dedicating resources towards this sector.
Growth of India's retail sector had been the main driving force for the amusement industry in India. Therefore, mixed-use projects are likely to drive the expansion of FEC's and LBE projects in India in the future. Madame Tussauds in Delhi is one good example of the same trend.
TOD Development and the Metro line are bringing an increasing number of people closer to entertainment hubs. Improvement in connectivity and accessibility will drive the development of hubs in major cities in India like Mumbai, Delhi, Bangalore etc.
Cultural projects like museums are getting more prominence, visibility, better funding and will gain more importance in the future.
What has attributed to this growth?
AR: One of the key factors has been the influence of the Indian media industry as a result of rising income and evolving lifestyle. According to an EY report, the Indian media and entertainment (M&E) sector stood at Rs. 1.38 trillion (~ US$ 18 billion) in 2020 and is estimated at Rs. 1.79 trillion (~ US$ 24 billion) in 2021. Further, it is projected to grow to Rs. 2.23 trillion (~ US$ 29 billion) by 2023, due to the acceleration of digital adoption among users across geographies. The market is projected to increase at a CAGR of 17% between 2020 and 2023.
In FY20, digital and online added revenue stood at Rs. 26 billion in the M&E sector and their contribution to the sector increased to 23% in 2020 from 16% in 2019. Within the M&E sector, Animation, Visual Effects, Gaming, and Comic (AVGC) sector is growing at a rate of ~29%, while the audio-visual sector, which is rising at a rate of ~25%, is recognised as one of the champion sectors by the Government of India. Media is consumed by audiences across demographics and various avenues such as television, films, out-of-home (OOH), radio, animation, visual effects (VFX), music, gaming, digital advertising, live events, filmed entertainment, and print.
In 2024, television will make up 40% of the Indian media industry, 13% by print media, 12% by digital advertising, 9% by cinema, and 8% each by OTT and Gaming sectors.
The trajectory for the country's digital revolution is expected to reach more than a billion users by 2028.
By 2024, the Media & Entertainment industry is expected to reach $39 bn and a CAGR (2019-24) of 9%.
The overall online video market for India is projected to grow at a CAGR of 26% between 2020 and 2025 to reach $4.5 bn in revenue over the next five years.
OTT content cost may grow at a CAGR of 18% to reach $1.6 bn between 2020-2025.
India holds the most potential of any market in the world and its breakneck rate of growth will see total OTT video revenue overtake South Korea, Germany and Australia to jump to be the 6th largest market in 2024.
Accounting for 80% of the revenue, online gaming segment will drive enormous engagement and another addition of another 100 million smartphones and continued conversion of 2G and 3G connections to 4G will drive a 3X growth in this segment by 2022.
Total pay-tv subscribers will expand from 127 million in 2020 to 134 million by 2025.
eSports in India is witnessing levels of interest and excitement seen in other markets around the world. A huge millennial fanbase, coupled with the affordability of eSports streaming services and improved internet bandwidth is driving this growth.
Where do you see the future of India's entertainment industry?
AR: According to EY report – the Indian amusement park sector, which is currently valued at USD 400 million (INR 25 billion) is at a very nascent stage when compared to the USD 25 billion (INR 1,675 billion) global amusement park segment. The sector presently is on a verge of transition in India, with various large investments proposed in the theme park sector both on Public Private Partnership (PPP) basis and by private players.
A total of approximately USD 4.5 billion (INR297 billion) is proposed to be invested in the Indian amusement park sector in the near future. Industry experts believe that the majority of proposed investments are expected to follow the PPP model which would allow the private players the required support from the government in terms of land acquisition, incentives, taxes, and so on for the development of such large capital intensive projects. As well as this, the sector is making significant investments in technology to develop products/themes that significantly enhance customer experience and participation. For instance, augmented reality (AR) and virtual reality (VR) have become areas of significant interest and investment in recent times. Current Theme Parks like Essel World and Imagica are in the process of adding more VR related attractions to their offering.
It is projected that strong enablers such as rising income levels will lead to increased discretionary spending power, increasing domestic and international tourism, rising urbanization, and demographic advantage (higher percentage of working age group). This will help the sector register a Compounded Annual Growth Rate (CAGR) of 19 percent over the next five years.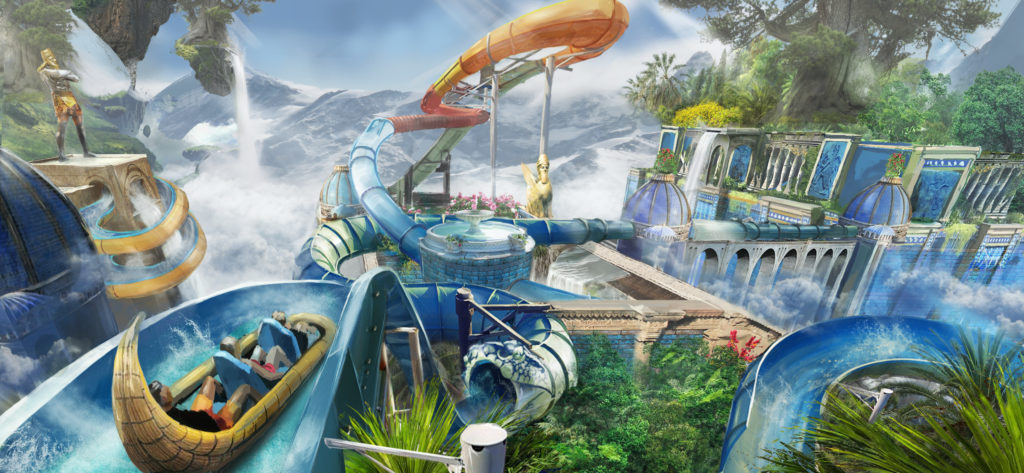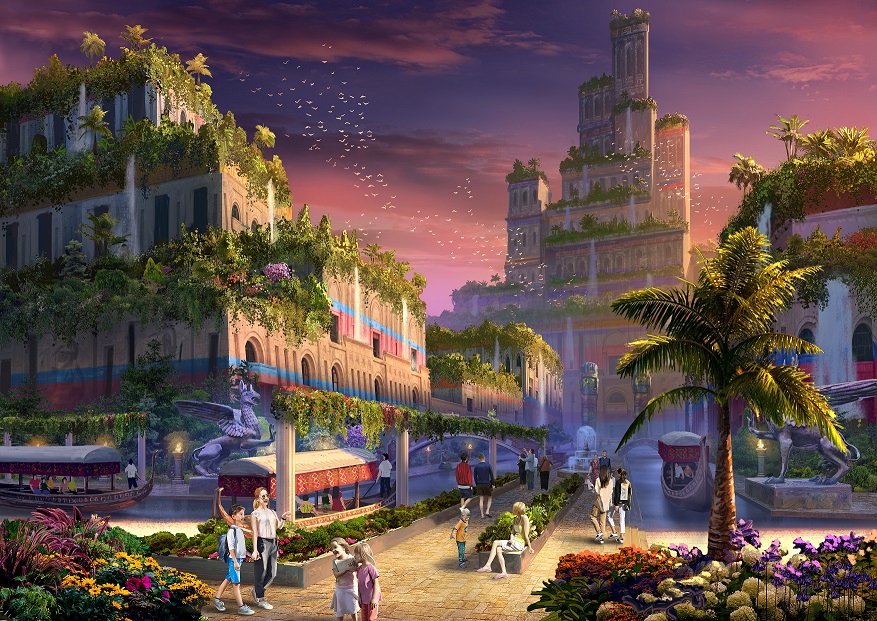 India has strong culture and heritage, is there a trend for visitor attractions that embraces this?
AR: Until now, design trends in Theme Parks and FEC's in India have been following the trends in the USA / Europe, which is developing projects that focus on thrill and adventure. IP's have not been used so much in this industry until now.
However, in the last few years, some organisations and institutional bodies are attempting to create Visitor Attraction projects which aim to create a larger role for culture & heritage beyond entertainment. These VA are more focused on creating cultural experiential projects which dwell on developing both educational and spiritual content.
Budgets on these projects are substantial compared to other Visitor Attraction projects of similar scale and size.
Are there any other trends emerging?
AR: New Trends which have been observed include…
Public Tenders for Visitor Attraction projects which include Museums, Adventure Parks and tourism projects around large water bodies like lakes, dams and so on.
Theme based Attractions for FEC are being explored by large shopping malls, who are trying to reinvent themselves by adding entertainment to their offering.
Post Covid – Hotels/Resorts are looking at creating In-House attractions within the property as additional offerings to customers. These attractions are targeting families with kids and teens and vary from water parks and children's rides to adventure parks.
LBE's and IPs are another upcoming trend which are being explored by retail malls for increasing the footfalls and revenues for the projects in India, especially in major metros like Mumbai, Bangalore, Hyderabad and Delhi.
Design and Build contracts (EPC format) are the preferred choice for public tenders.
Are there any challenges that affect India's Entertainment Industry, and how can these be overcome?
AR: Of course, there are challenges that come with every industry. Here are some of the most prominent…
The entertainment sector is facing numerous challenges in the present day scenario with inadequate government support being the primary challenge. With no incentive towards tax breaks, the biggest challenge lies with high rates of GST (around 18%) on tickets.
Inadequate basic infrastructure (power and water).
Lack of last mile connectivity and seasonality.
Lack of awareness about safety.
Land acquisition issues with unavailability of contiguous land parcels at affordable rates. This is a major deterrent towards the development in this sector.
The Covid pandemic has brought life and business as usual to a standstill for the industry. Most theme parks in India, including listed entities Wonderla and Imagica, are now starting to get back on their feet after being shut down for nearly a year. After struggling to stay afloat in the initial months of the pandemic, amusement park companies are banking on inventive digital strategies and gradually increasing customer footfalls to sustain and scale business.
Long lead time for project maturity.
Project Budgets are generally low for entertainment projects compared with the Western world.
Please let us know of anything else you feel is relevant.
AR: Sure! Here are just a few things that come to mind…
Educating the client is a major challenge in India as most clients are not well informed or travelled in this industry.
Long lead-time for Entertainment projects is another factor which needs to be factored in, compared to USA/Europe as decision making is very slow.
Closure of leads is longer in India when compared to ME/Europe/Southeast Asia.
…
At Scruffy Dog Creative Group, we take a strong interest in the status of the entertainment market all around the world. We find the development of the amusement and theme park industry in India really exciting. There is vast potential in the region and organisations are truly starting to notice that… this is just the beginning!
We have vast experience in developing projects for organisation all around the world. In India we are currently working on several projects that include Northwood leisure project, and a spiritual theme park, so watch this space!