As the world begins to open back up after a difficult year, consumers will be eager to engage in activities that offer something different and exciting to their home surroundings. But how will they choose which activities to interact with? We know consumers flock to activities and attractions based on popular IP's they already know and love. But what makes a successful IP attraction? In this article, SDC's Creative Lead, Gareth Smy discusses the secret behind creating a successful IP attraction, and the pros and cons that come with it!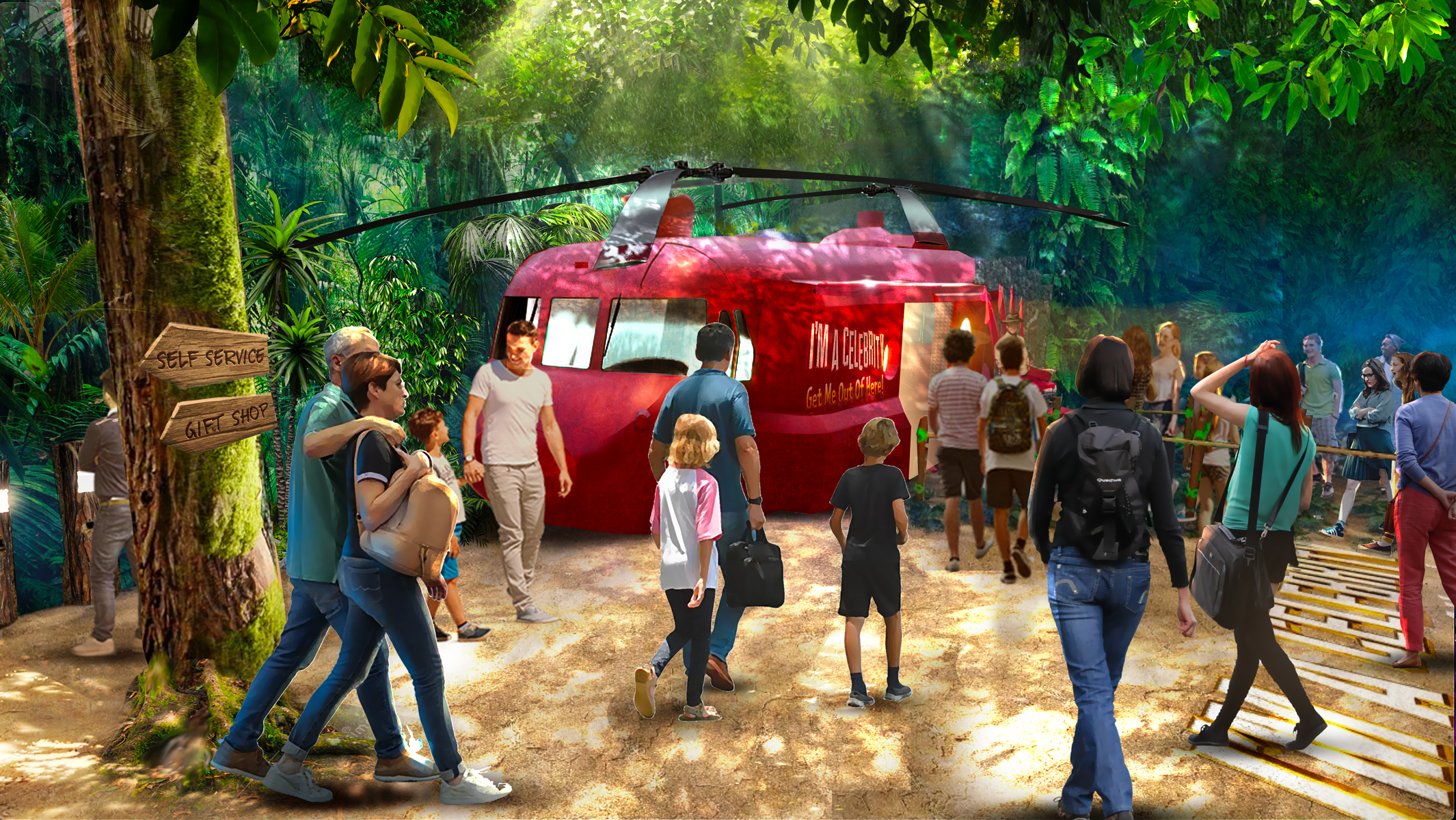 When it comes to IP Branded attractions, what comes first, the IP or attraction?
GS: It can be both, and both approaches have their pros and cons. Therefore, as with all projects, the most pertinent questions to answer first are understanding the target market (of both the IP and the attraction), comprehending location, budget, and the project timescale. Ultimately, these will have the most significant impact on the attraction and, it is crucial, especially for IP holders, to understand how their brand is going to deliver.
Why do you think IP based attractions are so popular?
GS: Brands are more significant than ever, dominating our cinemas, streaming services, and social media. People are excited to engage in increasingly exciting and innovative formats, and where better than in a tangible, theatrical experience? Universal Studios Orlando famously introduced the concept to "Ride the Movies!". This kickstarted the transition towards the current trend of detailed, 360-degree themed lands that thoroughly transport guests into IP worlds, not replicating moments or movie magic.
What are the pros and cons of creating an IP-based attraction instead of an original branded attraction?
GS: An established, knowledgeable fanbase can provide a shortcut to the unknown or relatively untouched facets of an IP. For example, how many times have we had to tolerate the retelling of superhero origin stories with every big-screen reboot? Bypassing this delivers guests into the heart of the IP quicker, leading to greater appreciation and affinity.
The opposite is true for original branded attractions. There is a steeper barrier of entry to overcome, generating and introducing that understanding. Still, it is equally as rewarding (if not more so) and carries the potential to kickstart a new everlasting IP too. Another benefit is that an IP's enduring nature is hard to forecast, so an original attraction could potentially have a better chance at longevity.
What creative process do you take when developing an IP attraction? Is the design more restricted in terms of what you can or cannot do? What challenges are there?
GS: The creative process remains mainly the same. However, all brands have set guidelines about their identity and representation. This can streamline some creative decisions because colours, sizes and typefaces are already decided but can present some challenges when implementing them in non-traditional ways. Therefore, a key to a successfully branded attraction is a close and constructive working relationship with the IP holder.
When designing an attraction for multiple international locations – does the design differ depending on the location/cultural differences?
GS: A benefit for an IP is that it establishes its own set of rules, and people buy into them. Therefore, the challenge is being conscious of cultural considerations because the IP itself has proven its popularity through acceptance. For example, a culture may have a propensity for a certain thrill level, travel in large family groups instead of alone, or prefer indoor attractions due to the changeable climate. Suppose these can all be designed into the initial concept. In that case, the ability to roll an attraction out across the world is much easier (and cheaper!).
What makes a successful IP attraction? And what are the key elements to ensure repeat visitors and longevity?
GS: There is a perceived value in an experience, more so when it is branded, that is relative to the following three conditions:
Proposition: This is the brand promise, the experience you are being sold: Fly the Millennium Falcon, become a wizard, step into the world of…, etc. A proposition's strength is a balance between the IP popularity and desire for a particular type of attraction.
Budget: Budget is an enabler that needs to be closely managed with the proposition, ensuring that what is promised can be delivered. This is perhaps the most difficult challenge, especially when the expectation of modern audiences is so high that it requires a certain level of investment.
Time: This is true of both the time to design and deliver as well as the IP's longevity. Not every brand is blessed with a 'Star Wars' or 'Harry Potter' that will sustain generations.
Balancing these three conditions is the unique and enjoyable challenge we all face when designing these attractions.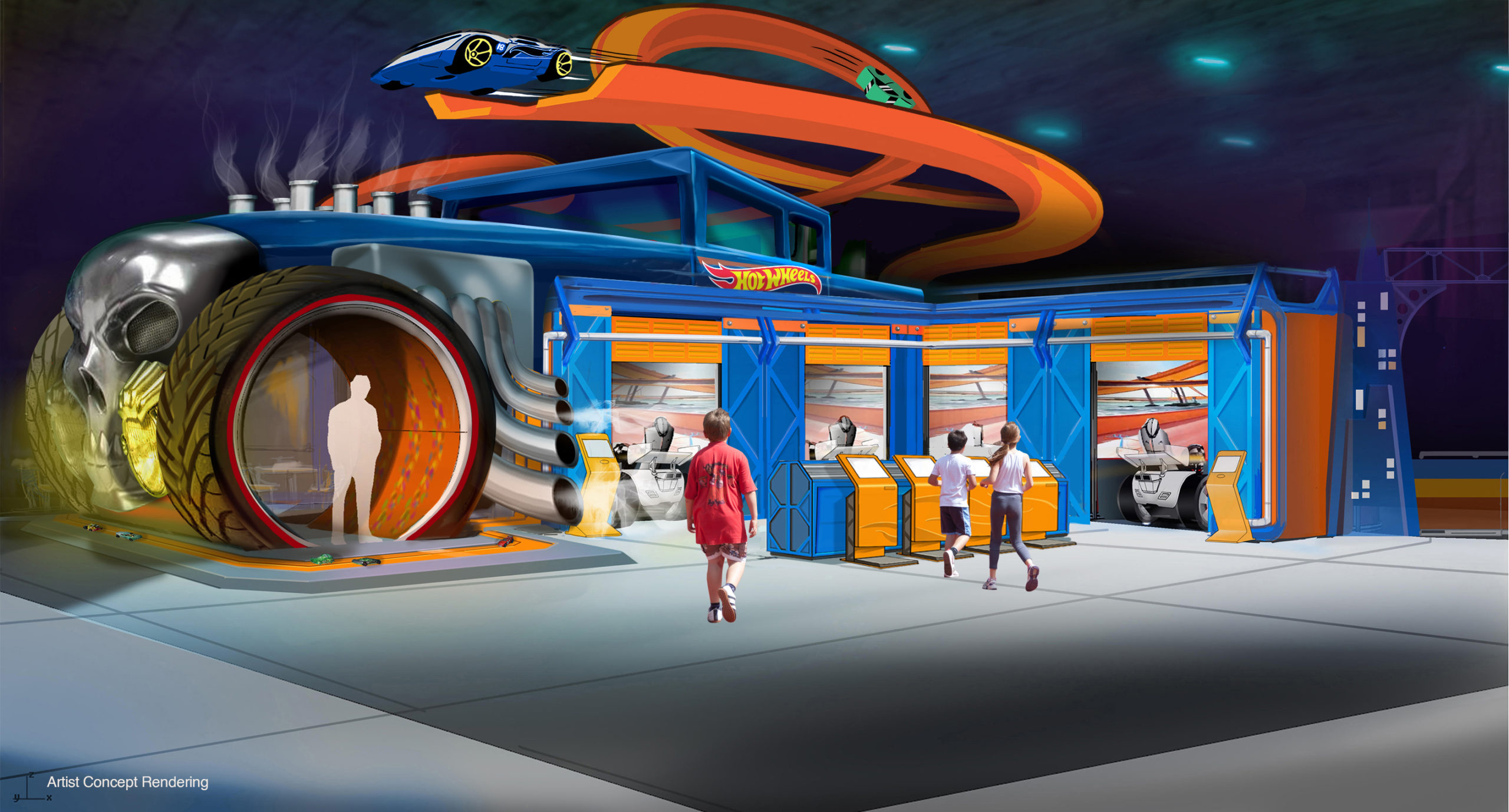 In our many years' experience developing attractions for clients all across the globe, we have learnt that every IP attraction is different, and because of this there is no fast track to success. Nevertheless, it is evident that the popularity of an IP does give the attraction an initial boost over an original branded attraction – but at the end of the day, the creativity, enjoyability and quality of an attraction is what makes consumers come back for more.
We have vast experience in developing IP Attractions and have worked with several well-known IPs such as Ghostbusters, The Walking Dead, Lego, How to train your Dragon, Octonauts, and The Gruffalo. Currently, we are finalising I'm a Celebrity.. Jungle Challenge which is set to open in the UK this year and more recently we have been working with Mattel on several upcoming branded/IP Attractions, so watch this space!